Counselling and Psychotherapy in West Sussex and The Surrey Hills
My name is Maggie Lynch I am an experienced qualified Adult Counsellor / Psychotherapist registered with UKCP- The UK Council for Psychotherapy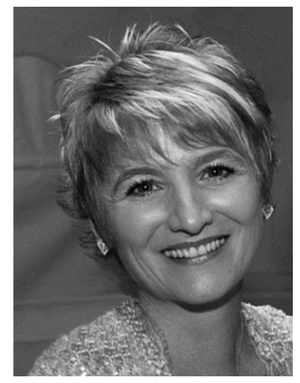 Hello and welcome to my website.

I now run my private practice Maggie May Therapy in two locations. One on the Sussex coast near Aldwick, Bognor Regis and Chichester as well as in the Surrey Hills near Bookham, and Dorking.

Why therapy and why now ?

Sometimes life's obstacles get in the way and prevent us from living the life we want. You may be feeling anxious all the time or depressed, and this can lead to feeling isolated, wondering who and where to turn to. This can be difficult to deal with or to make sense of, and that is where I come in. My role is to help you to explore those issues, to sit with you, in what sometimes feels too much to bear alone.

Covid- September 2022
I am able to offer an initial no obligation 1/2 hour session over the phone or via Zoom which is encrypted for extra security and provides privacy. Once we have agreed to work together, this can be online, walk and talk or at the practice in Bookham or Bognor Regis.

I have procedures in place including social distance measures and hygiene safety for those clients wishing to attend in person. I can provide you with a COVID regulation notice, which you will need to sign and adhere to if we are to work face to face. I can also provide therapy online over Zoom if preferred.

Stress, anxiety, depression can be difficult to cope with from day to day and now even more so with the issue of COVID 19 and the uncertainty that it brings. It may also highlight personal issues and other mental health problems, that are difficult to deal with in this current pandemic.

There are times when counselling is what's needed.

However, acknowledging that you need help, or acknowledging you are vulnerable, can sometimes feel hard to do, especially if all your life you have been the 'strong one' 'the fighter' 'the person who just gets on with it' or even 'the person other people turned to' ….. and gradually you have noticed that you are not coping quite as well as you used to.

Talking to a professional counsellor, in a non-judgemental confidential environment, can help you. I know that choosing a therapist or counsellor is a personal choice and can sometimes be a difficult confusing task. You may be asking yourself how do I know if this person is OK for me?

Whether you live in Aldwick, Bognor Regis, Chichester, Bookham, Dorking or beyond the surrounding areas, I am able to provide therapy online over Zoom, which means you can access my service even if you don't live close enough to travel here in person.

Why choose me?

I am interested and dedicated to my clients. I am committed to helping you find ways to overcome obstacles, and the emotional issues which you may be experiencing right now.

"I listen with integrity and provide support to empower you to find clarity and autonomy to enhance your life"

Providing counselling and psychotherapy in a safe, confidential and non-judgemental environment is very important. It provides a solid foundation and helps to build a positive working relationship between us. My intention is to give you the opportunity to discuss what you need to discuss without the fear of reprisals or judgement.

As a counsellor and psychotherapist my professional and personal development is paramount to my private practice. This enables me to remain current and fresh in my approach, ensuring I am capable and available to support you.

I have detailed information below about my service that may also help you to decide.

My approach is Integrative, which means I use differing models and techniques of counselling and psychotherapy. This enables me to support and tailor the therapy to meet your individual needs.

There is also the potential for you to engage with Creative Art Therapy or Sand tray if this is something that interests you. I give a small description of how it helps on About me

I work with individual adults 18 years + on an open-ended basis or for an agreed time period. The aim is to enable you to explore the issues which are stopping you from living your life to the full, the way you always imagined, or would prefer to live it.

I offer counselling to adults 18+ who have been affected by life changing situations, and or age related issues such as:-


Redundancy and job security,

Marriage, Divorce,

Long term illnesses,

Loneliness,

Death and dying

Bereavement

I am also experienced in helping people who have difficulties with :


Relationships issues (at work or with family & friends)

Stress

Panic Attacks

Low Self -esteem

Anxiety

Depression

Self Harm

Trauma

Maggie May Therapy is available in two locations PO21 & KT22 and is in easy reach from Aldwick, Bognor Regis and Chichester, in West Sussex, or at a location in Bookham, Surrey KT22 . Please feel free to contact me. There is no obligation. You can call me or send your inquiry by email me or you can click About me if you would like more information.